SkaDate Dating Software/Script

SkaDate is not just dating software. With over two decades of experience, our team has been consistently delivering complex solutions for businesses of all sizes.
Similar to how WordPress was originally developed as a content management system for blogs, SkaDate was purposefully crafted as a dedicated platform for dating and social networking.
With an extensive range of features, you have nearly limitless possibilities for starting a unique dating site.
Moreover, we are not just selling a piece of code. SkaDate offers an all-in-one package with multi-device solutions and a wide range of services tailored to your needs.
Pay once. No monthly fees. 

Suitable for all types of dating
and matchmaking projects

Dating site themes for all niches
Free Installation

Android and iOS dating apps
with store submission included

1-month of free hosting and support

SkaDate allows you to build a fully functioning dating website without coding. Moreover, we can offer hosting services to support your business at the start.

Native Mobile App for Android and iOs is built using Flutter. Apart from development, we also provide assistance with the submission process to both app stores.

PWA or Progressive Web App. It's a webpage with all the features of a usual app, that you don't need to distribute in Google and App Stores. A perfect solution if your app has adult content.

Simulated Chat Management Console
A standalone platform that allows you and admins to message from fake accounts, send automated messages and even connect ChatGPT to reply in case no one is online.
Freshly Designed Dating Theme
We understand that look is everything when it comes to online dating. That's why we created Midnight - a new, modern, and sexy-looking dating site theme that is not only visually pleasing for the eye but also ensures intuitive and easy navigation.


Pay-Per-Minute Video Chat
Let your users make voice and video calls to each other using WebRTC technology (no Flash required).
Customers can pay only for the time they use.
Set how many credits users will spend for a minute of conversation.
*Please, keep in mind that for better performance, a paid server is required.
Design registration questions
You can choose which questions will be included in the registration questionnaire. You can adjust this list according to gender and show men one set of questions and another for women.
Real-time notifications and messages
With real-time notifications, users can be instantly alerted to new matches, messages, and other updates.
Users are matched automatically based on their profile information and receive email notifications about new potential matches.
Allow people to see their profile visitors and thus motivate them to visit your website more often by constantly checking who is interested in them.

Create different membership packages with varying benefits, privileges, and limitations, such as advanced search, unlimited messaging, and content access. Tailoring each package with unique advantages entices subscribers to upgrade.

Credits for advanced features
.Create a credit system that allows purchasing credits to access limited features. Set the values and costs of the features and reward users with credits for certain actions.

Allow users to send paid virtual gifts, such as flowers, chocolates, teddy bears, and other symbols of love and appreciation, in a virtual space. You can set up and manage prices effortlessly. 

You can place and manage ad banners on your website. It can be either simple banners or third-party scripts like Google AdSense. If needed, it's possible to show the banner only for a certain country(s).
Don't skip for "some other time." Start the journey to your dating business today!

In Dating Business since 2004
For over two decades now, our team has been working in the niche, constantly updating the product and building websites and apps for hundreds of online entrepreneurs. We know that focusing on the customer is the only long-term success guarantee.

We've seen vendors come and go. We know that focusing on the customer is the only long-term success guarantee. Our goal is to help you succeed long-term and build a strong partnership.

The Best Software for Dating
.From advanced search options and matching algorithms to real-time chat and video messaging, this software has everything to create a successful and engaging dating website or app.

You get the software, and we'll help you with the launch. If you get lost on the way, our support is always ready to help you. We are a global company with US, Europe, and Asia offices.

Skadate not only provides you with dating software but is dedicated to supporting you every step of the way, from initiation to launching your project.

We have a real in-house development team for custom projects that has the best knowledge of the product. Whatever custom needs you have, SkaDate is the one-stop shop for them.
Based on our client's own words, SkaDate proved to be the most advanced and easily customizable solution on the market. Some clients ask to migrate to our platform from other, cheaper dating scripts.
We have choosen SKADATE for this – our second dating site because we know its the best and most professional on the market. We tried other types of software – but the quality was just not good enough. And support SO bad. SKADATE really fulfil and exceed all our needs and expectations. And the support is world class. SKADATE will be the core of our new strategy with many more dating sites.

SkaDate specializes in top-notch dating software and mobile dating app scripts. ... Whatever your vision is, this company can supply the proper tools to get it done.

The challenges of establishing an online dating business presence remain complex, as it requires time, familiarity with design and coding, and access to the right tools and resources to get a dating website up and running. Our Integration Partnerships with SkaDate ... bring sets of powerful features and services to CCBill Merchants, helping them run successful online dating business.

The SkaDate dating script offers great value. It was easy to translate and customize it for my local market (Belgium/Netherlands).

SkaDate has allowed us to transform an "old fashion style" site to an efficient dating site that meets the requirements of our members with a lot of flexibility.

SkaDate created a great website that saved me a lot of effort as if I built a site by myself from scratch. Now there are over 13,000 members in just over one year! SkaDate support was helpful to get my site up and running. SkaDate's PHP code and database are efficiently designed so that with only some basic knowledge of PHP you can easily modify it yourself, or if necessary it is relatively inexpensive to outsource small enhancements.

SkaDate have provided great software which has made all of our accomplishments possible so far with ease. Thanks guys, keep up the good work.

The flexibility of SKADATE software allowed us to develop this first of a kind Mobile dating site for Latin America. SKA helped us with many technical issues!

First of all, I would like to thank SkaDate for allowing me to accomplish my project. It is a great platform with all features at a very good price. I recommend it! AMOR CONFIÁVEL, which means Reliable Love, is a free international dating site, available in English and in Portuguese, that runs criminal background check and wanted by Interpol.

We did a lot of research and tried a few other type of dating software before we found SKADATE. SKADATE is the best and most flexible you can get for your dating site – and it looks so professional all the way through. And one other important thing is the SUPER support. Always helpful and friendly.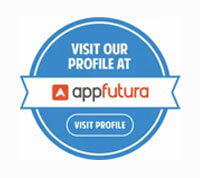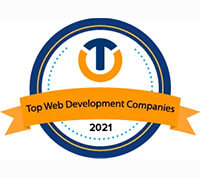 No need to hire a freelancer. Our team can create a completely unique website or app from scratch

Your idea, our development

Full-scale long-term custom development

Free choice to use SkaDate as your base platform or start from sсratch

The development team for hire (Project Manager, Senior Software Developer, Designer, QA Specialist)

Best for launching projects with technology budgets of over $13,000+
Web development stack (server side and browser):
PHP (7.4, 8.1);
MySql;
JavaScript;
HTML;
CSS;
JQuery;
TypeScript;
NoSQL(Redis);
Backend frameworks:
Oxwall;
Slim Framework (mobile application API).
Mobile app development stack:
Cloud services:
AWS;
Firebase;
Google;
Twilio.
Technologies:
WebRTC (real-time video calls).
Project management tools:
Slack;
Jira;
BitBucket;
Trello;
Toggl;
GitHub;
GitLab.
 DevOps:
Nginx;
Apache;
Docker;
Kubernetes;
Fastlane;
Codemagic.
Development tools:
etBrains IDEs (PhpStorm, AndroidStudio);
Visual Studio Code;
Xcode.
Payment systems:
Examples of Dating Websites on SkaDate

Examples of Dating Apps on SkaDate

SkaDate is a dating script based on Oxwall - an open-source mobile-friendly social platform that is a product of the development company Skalfa LLC. As a developer, we are not only selling the piece of code but also help you to start a full-fledged dating business.
2
Can I switch between packages?
Yes, you can upgrade to any higher package in case you find that you need more for your business to grow. We'll be happy to upgrade you for the mere price difference between any two packages. No hidden catch.
3
Can I just buy dating script?
We don't sell just dating software (or dating scripts as some people call it) because through the years we discovered this is not what dating startups need. Although we would make more money by also offering an option of just a piece of software, this is not what we believe is good. 35% of our customers are refugees from other companies selling some software to play with. So those who are serious give up playing at some point and come to work with professionals, us.
4
How long does it take SkaDate set up a website/app for me?
It very much depends on your setup. Here are some guiding estimates: - Default website: 24 hours (on business days); - Default apps: 2-4 weeks for Google Play and up to 2-3 months for Apple Store (because of App Store approval times); - For Progressive Web Apps: 1 week, if you submitted all the requested information. - Custom development: always estimated separately. All of this is **after we obtain the necessary setup information** from you. Also please note that **3rd party hosting** can increase the time because of various incompatibilities not easily detected upfront.
5
Are there any ongoing fees with SkaDate?
After the initial SkaDate solution purchase you may only pay for optional services that you choose. Oh, and there are absolutely no hidden fees.
6
Do you guarantee my apps will be accepted by the App Stores?
Unfortunately, not a single vendor can guarantee you that. This is due to the fact that Apple and Google are constantly tightening their regulations towards the original content in their stores. If Apple or Google decide that your app is not unique or original enough, or they have too many similar themed apps in their stores, they will reject your app.
7
What happens if my app is rejected by either or both of the App Stores?
Fortunately for you, our apps fully utilize the Progressive Web App technology. This means you do not have to rely on app stores at all, instead directly delivering the mobile experience to your visitors. If you still want to continue with distributing your apps through the app stores, we will do our best to appeal the decision until your apps are accepted, or we receive a definite unappealable rejection. The only way further will be to introduce significant changes to the app code and design at additional costs.
We offer 1 month of support included for Basic and Complete Packages. Premium Package customers enjoy 1 year of included support. 1 month is more than enough to set everything up but if you need more support from us, it's available for just $99/month.
9
What kind of support do you offer?
We offer a standard email support 24-hour response guarantee time (excluding weekends), while a typical response takes not more than a couple of hours during work hours; Our standard support work hours are 9 am - 5pm GMT+6 (8 pm-4 am PST), Monday through Friday;
10
Why don't you offer free support?
Consider a situation: You have some sort of technical problem with your hosting and it really affects your business and you ask us to resolve it ASAP. There's a team of trained professionals who will jump on the problem, figure out your specifics, find out the problem and provide the solution in timely manner. The question is, will they work for free? We've been in the business since 2004 and have seen competitors come and go. All of them tried to offer free support in a desperate bid to make any sales. In fact, when you see a "free support" promise, this is a big red flag -- a clear attempt to make a sale without regard to tomorrow. These competitors will tell you a lot about what doesn't work in the field of supporting dating businesses.
11
What programming language is SkaDate written in?
The latest SkaDate version
was updated to PHP 8
, which is deservedly the most popular and easy-to-understand programming language for web development.
MySQL 5 is used as data storage, while jQuery framework (the most popular JavaScript library today) and Smarty template engine are employed to simplify the process of design customization.
Get in touch with us regarding your business project. We'll be happy to find out your needs recommend the best solution. We ask for your contact info to properly respond to your inquiry. This info is not stored and/or used for commercial purposes or shared with any third parties.
Check our blog for marketing and business advice in the dating niche