Matchmaking Software Development
Start Your Matching Business Today!
We can do a Platform like Uber or Airbnb
---
Match-based business model has gained huge popularity in the past decade due to its simplicity. Tinder, LinkedIn, Uber, and Airbnb are successful examples of how this model is used online already. Match-based online businesses have overwhelming success, but the market is not saturated, thanks to scale. There are still a lot of niches with a high demand for matchmaking platforms. No need to compete with big market players. You can start b2b, b2c or c2c matchmaking platform as a business for your
Build a flexible matchmaking platform and adjust it to your needs
If you want to start an online business connecting different user groups, we can make it happen by developing a matchmaking platform on demand. You can link employers and jobseekers, sports coaches and athletes, adoption services and future parents, tutors and students, doctors and patients, event organizers and partygoers – the list goes on. Anything you can think of, we can do it. It's a game of matching people, based on the Two-Sided Marketplace Business Model.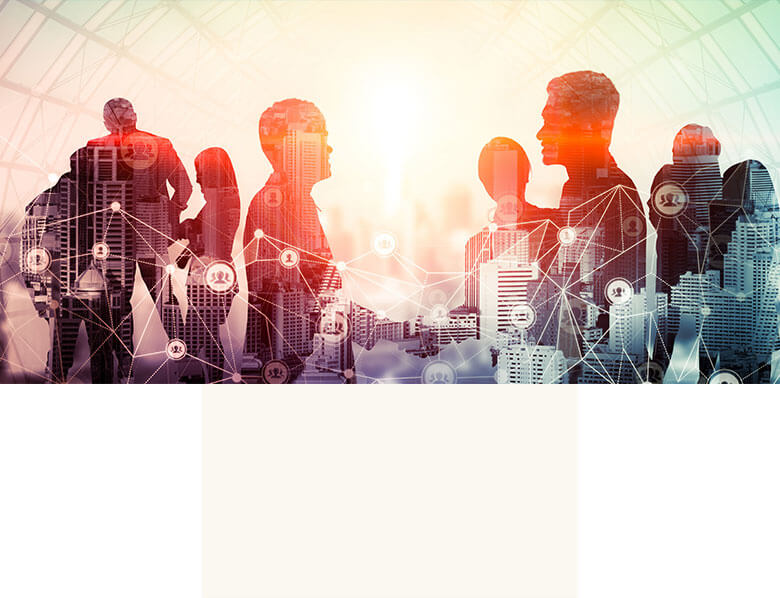 Who can benefit from Skadate Software?
Businesses
Match-based business model is actively used online already. Everything from Uber to Tinder, LinkedIn to Airbnb, Alibaba to Upwork, and all things in between, is match-based. If you feel there is no point competing with a giant corporation in your niche, you can simply go low. Start a matchmaking online business just for your state/city/town/district and grow from there.
Business Associations
Ensure that your business matchmaking does not become another networking event, but connects businesses to the right opportunities. If you provide services and information to small and mid-sized businesses SkaDate can be a tool to create those connect. Become a marketplace for businesses!
Government/ Organisations
Skadate software interface is a perfect solution if you need a website for internal usage. You can schedule events, create discussions, share media files, make announcements, and more. Each member of your organization could be able to create a personal account and connect with the others. 
With Skadate you can create:
B2B and B2C Matchmaking Platform
Connect agencies and businesses, wholesalers and retailers, B2C service providers, and their potential customers. Become a valuable vendor for your particular niche or location.
Corporate Platform
Create an online portal for your company or organization where employees or members could learn the latest news, create their personal profiles, share photos and videos from team-building or corporate events and so on.
Education matchmaking platform
Skadate can be utilized as an education portal too. Match teachers and students, allow them to have video classes, share materials and much more.
Event Matchmaking Platform
Simplify the process of connecting and delivering more for virtual, hybrid, and physical events. Create an engaging virtual experience for an audience to network, connect and collaborate better.  You can organize the entire event workflow for a typical, physical event too with Skadate - goal-oriented matchmaking. 
Multi-purpose matchmaking platform for communities
With Skadate you can create not only a matchmaking platform but a complete, feature-rich social network for your community. Connect people and let them interact with each other through forum discussions, private messages, video-chat, and groups.
---
Experience Since 2004
We've seen vendors come and go. We know that focus on the customer is the only long-term strategy.
---
Professional Support
We are proud of the quality of our support. The real value in any product is the team behind it, committed to your success.
---
Custom Development
We also execute custom projects based on SkaDate software; for example, two-sided marketplaces. We are ready to make your plan a reality.
---
Monetizable Apps
SkaDate offers a complete solution for building a Matchmaking App business. Our Mobile Apps are easily set up and monetized.
---
Developers' Choice
Hundreds of freelance developers prefer to work with SkaDate matchmaking software. No other competing product has this kind of 3rd party support and services.
---
Personal Project Manager
A person dedicated to your project will make sure you get the most of the product and will also take care of all communication with our teams.
Maximized b2b matchmaking connectivity with SkaDate
Take full control over the dynamics of participant b2b networking. Simplify the process of connecting and deliver more for virtual, hybrid, and physical events.
---
Virtual Events
Create an engaging virtual experience for an audience to network, connect and collaborate better
---
Hybrid Events
Through the combination of a physical and virtual event, both physical & online participation is possible.
---
Physical Events
You can organize the entire event workflow for a typical, physical event with SkaDate - goal-oriented matchmaking.
- Excited to know more?
---
Not Sure if Skadate is the right fit for you? Let's find out together!