Maximizing Your User Experience with Powerful Features for Desktop Dating Platform and Mobile App

Pay-Per-Minute Video Chat
Let your users make voice and video calls to each other using WebRTC technology (no Flash required). This feature allows customers to pay only for the time they use, providing a convenient and cost-effective way of chatting and getting to know potential matches. If you want, you can set how many credits users will spend for the minute of conversation. For better performance, a paid server is required.
Design registration questions
You can choose which questions will be included in the registration questionnaire. You can adjust this list according to gender and show men one set of questions and another for women.
Real-time notifications and messages
With real-time notifications, users can be instantly alerted to new matches, messages, and other updates.
Allow users to exchange text, photos, and emojis with each other.
Matching users using profile info and sending new matches by email.
Allow people to see their profile visitors and thus motivate them to visit your website more often by constantly checking who is interested in them.
Protect your users from unwanted contact or inappropriate behavior from other users. Allow them to easily block or flag profiles that violate the site's terms of use or abuse the system in any way. Blocked users will no longer be able to send messages to users who blocked them, while flagged users will be reviewed by admins.
Allow users to add themselves to Hot List if they want to be actively promoted on the website. Monetize the feature by making it paid or available only with Premium Membership.
Dynamic Gallery on the User Page
With Dynamic Gallery, you can showcase your users' photos dynamically and engagingly. The photos appear in a grid-like format and change randomly every 3 seconds.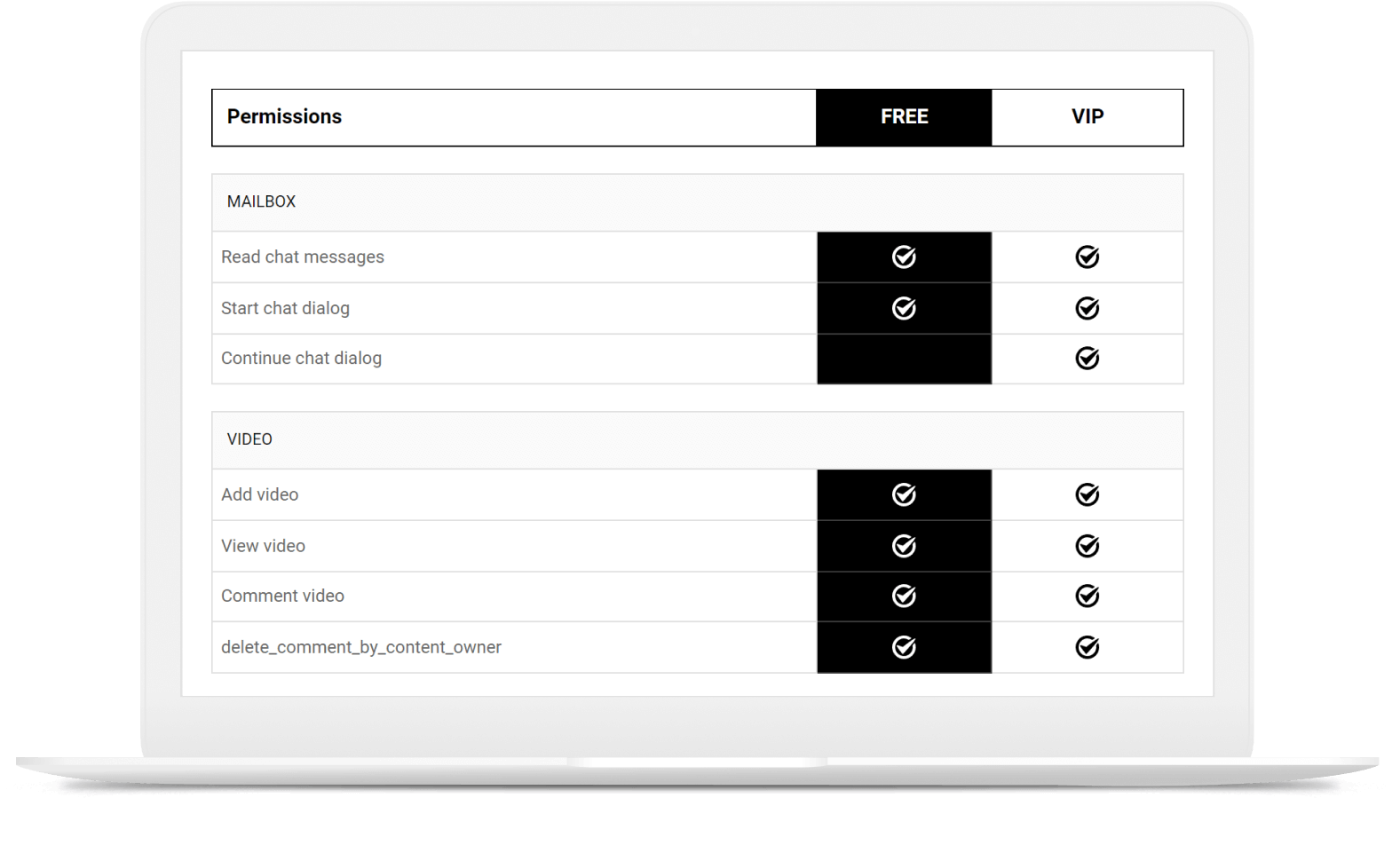 Users can sign up for different membership levels to access specific features.
Credits for advanced features
Create a credit system that allows purchasing credits to access limited features. Set the values and costs of the features and reward users with credits for certain actions.
Allow users to send paid virtual gifts, such as flowers, chocolates, teddy bears, and other symbols of love and appreciation, in a virtual space.
You can place and manage ad banners on your website. It can be either simple banners or third-party scripts like Google AdSense. If needed, it's possible to show the banner only for a certain country(s).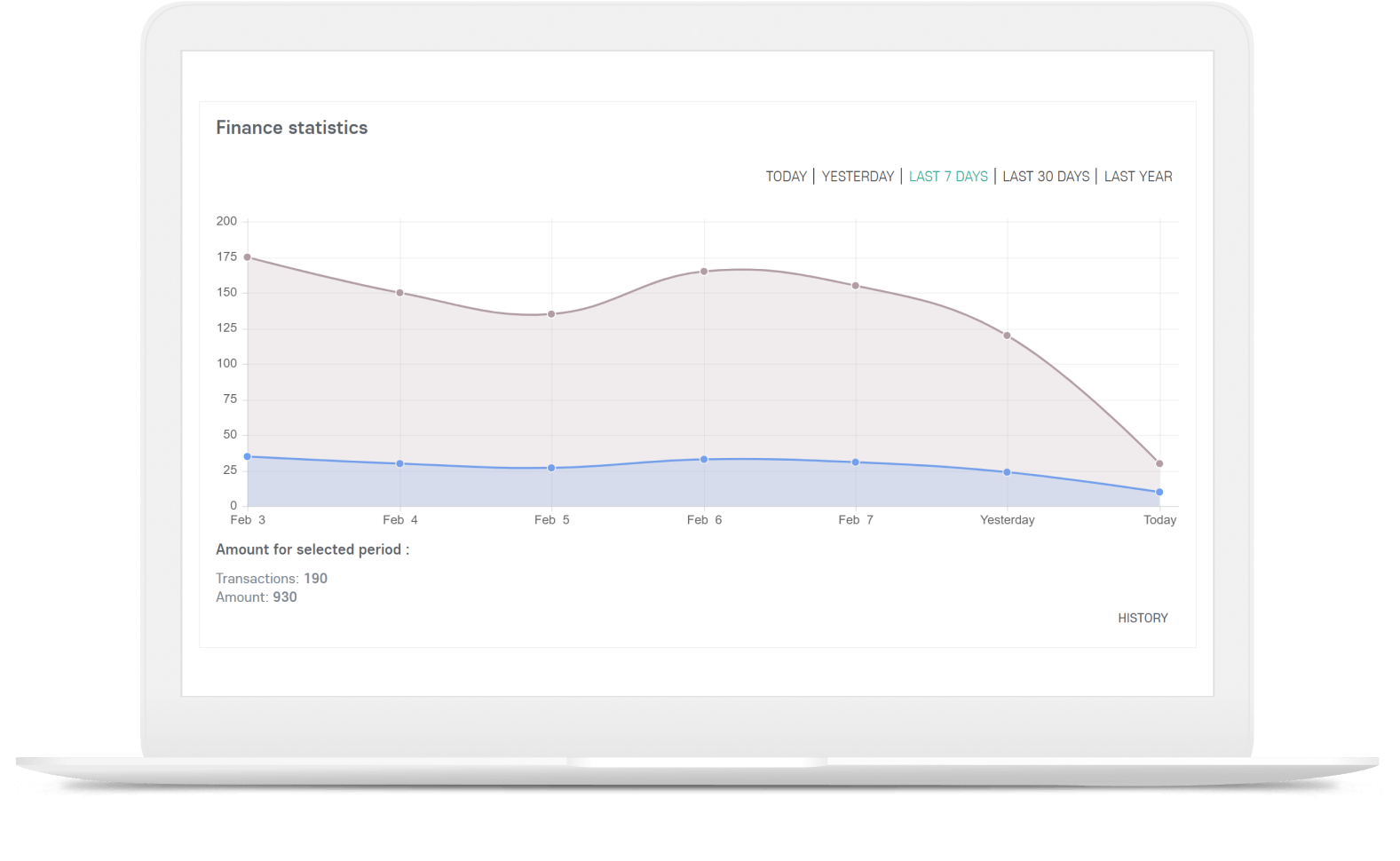 Track the number and the total amount of transactions that were made on your website per day.
Features access management
Customize your Premium (paid) membership variations depending on your niche and business model. Create multiple packages and adjust the access to different features.
You can adjust the sign-up questionnaire and search parameters by adding/removing custom questions. Also, you may want to create separate questions for men and women.
You can have multiple moderators who will help you to manage flagging/reporting content, approval of new members, deleting, reactivating, and suspending users – everything to let you guide your community more efficiently.
Reach out to users quickly and efficiently by sending emails in bulk. Send out promotional emails, important updates, new members, and new match notifications to the whole user database or to a specific user group (for example, only to Premium members).
You can also personalize your messages with the user's name and other details to make your message stand out and be more effective.
Keep track of the main Website's statistics, like the number of new registrations and the number of new logins. Check how many credits were purchased and spent during the specific time period.
Diversify the permissions of moderators in order to maximize their effectiveness. For example, some moderators may be responsible for responding to user inquiries, while others may be in charge of moderating new sign-ups.
Specify on-page SEO like meta title, meta description, and keywords, and also adjust sitemap and other essentials.
Flexible Matchmaking System
Specify your own compatibility calculation formula by changing the weight of the questions in the questionnaire. The more stars you set for the rule, the more relevant this rule will be in the matchmaking calculation.
20+ Themes for any dating site niche
We offer 20+ premium themes for any type of dating, whether it be casual or serious, religious or niche-based. You can easily change the general look of your site or request a custom design.
Customize the look and feel of your website by changing the colors and backgrounds of the main elements. With theme customization, you can create a unique website that reflects the brand.



User and Content moderation



The forms and fields validators


XSS (Cross-Site Scripting) protection

Hash'&'Salt user passwords


User Block (admin and user level)

IP block (sys.admin level)










Translation packages included
Add your own with an easy translation tool


















Special features for mobile

A splash screen is a graphical user interface that is displayed before the main user interface of the app. With flexible settings, you can easily customize the logo, a brief welcome message, and the background without any coding skills.

A legendary swiping feature that allows users to browse through potential matches quickly and easily.

With push notifications, users can receive alerts about messages, matches, and other relevant updates from your app. This helps to keep users engaged and involved in the dating app.

In-app purchases is a great way to monetize your app in the Apple Store and App Store. It allows customers to purchase premium features or virtual items within an application while they are already using it. In order to purchase in-app content, customers must have an Apple ID and a valid payment method associated with the account.
SimChat Console (a.k.a. Fake User Console)
Let agents chat with users from fake accounts in one admin panel.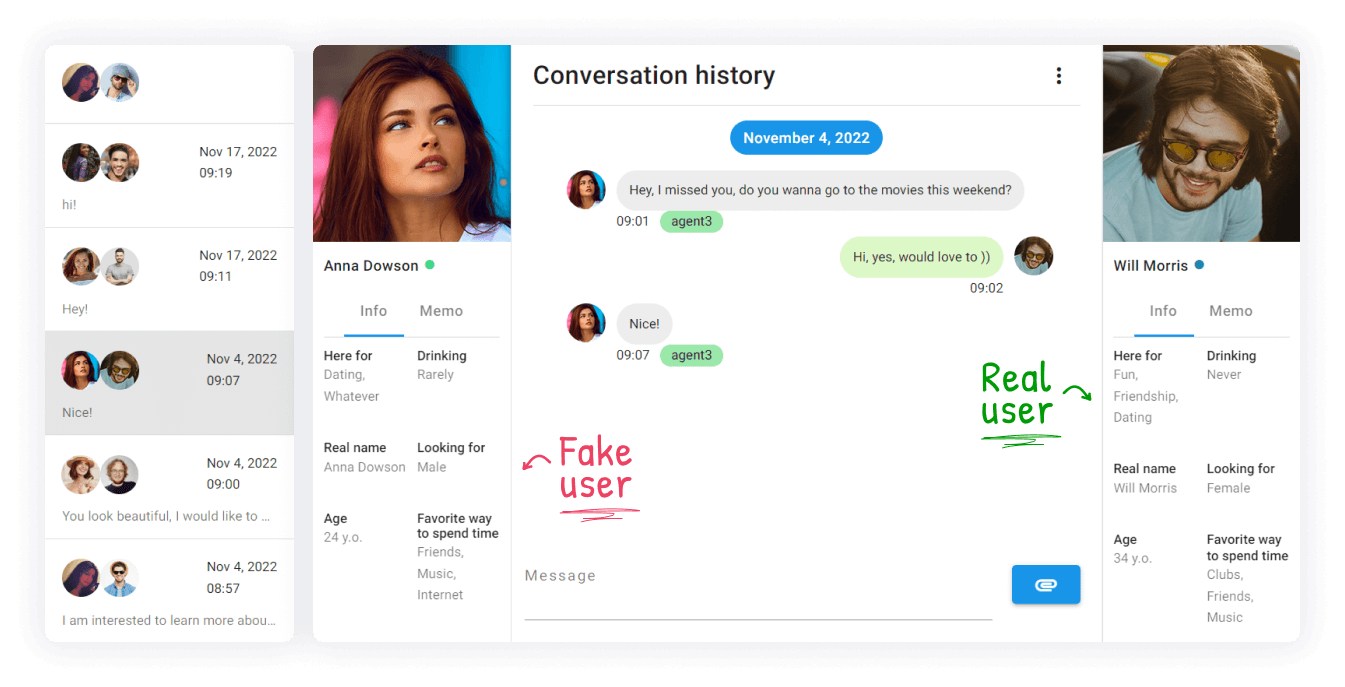 With SkaDate your business is best equipped for success!