Small/Mid Sized Business Matchmaking
Start Your Matching Business Today!
What Can We Do For You
If you want to start online business connecting different user groups, we can make it happen. You can link employers and jobseekers, sports coaches and athletes, adoption services and future parents, tutors and students, doctors and patients, event organizers and party goers – the list goes on. Anything you can think of, we can do it. It's a game of matching people, based on Two-Sided Marketplace Business Model.
Why Two-Sided Marketplace?
---
The reason our company focuses on launching match-based businesses is simple. This model is actively used online already. Everything from Uber to Tinder, LinkedIn to Airbnb, Alibaba to Upwork, and all things in between, is match-based. The model is an overwhelming success, but the market is not saturated, thanks to scale. If you feel there is no point competing with a giant corporation in your niche, you can simply go low. Start online business just for your state/city/town/district and grow from there.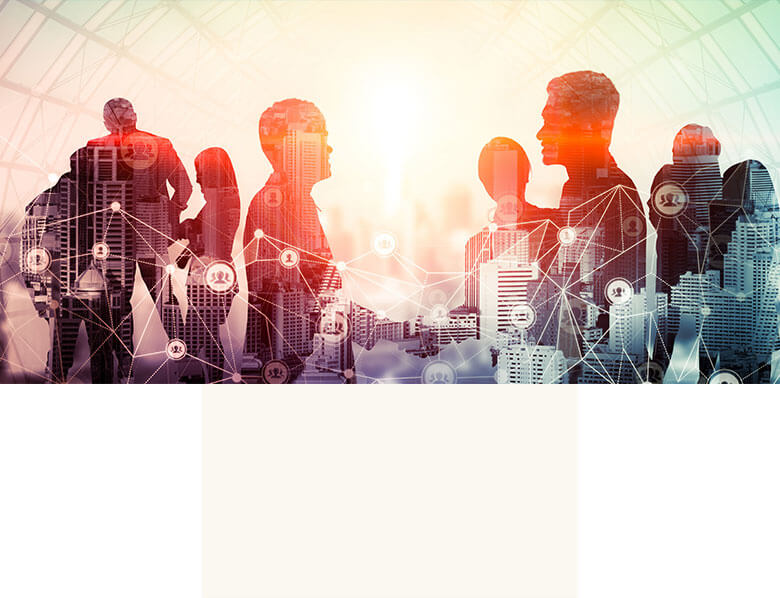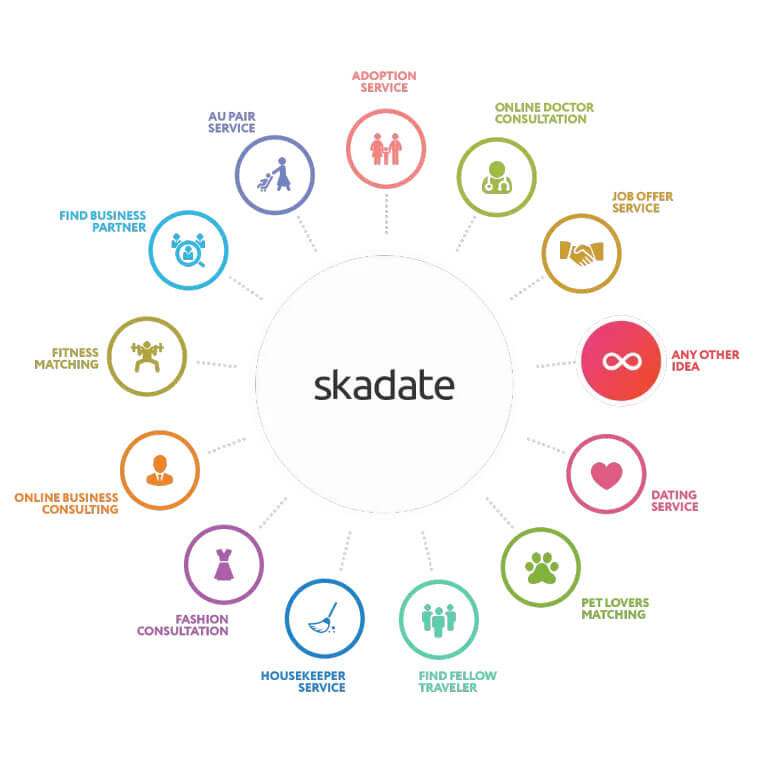 ---
---
Experience Since 2004
We've seen vendors come and go. We know that focus on the customer is the only long-term strategy.
---
---
Professional Support
We are proud of the quality of our support. The real value in any product is the team behind it, committed to your success.
---
---
Custom Development
We also execute custom projects based on SkaDate; for example, two-sided marketplaces. We are ready to make your plan a reality.
---
---
Monetizable Apps
SkaDate offers a complete solution for building a Matchmaking App business. Our Mobile Apps are easily set up and monetized.
---
---
Developers' Choice
Hundreds of freelance developers prefer to work with SkaDate. No other competing product has this kind of 3rd party support and services.
---
---
Personal Project Manager
A person dedicated to your project will make sure you get the most of the product and will also take care of all communication with our teams.
How Do I Start?
---
How Do I Start? Just schedule a call with our team, and we'll discuss all the details of your business idea, including implementation costs, development timelines, unique features, project management, etc. Why wait, if you can start today?