Imagine, after a couple of months of hard work, you are finally launching the dating website you've been dreaming about for so long. You even managed to start a promotion and get some attention to your business, however, when people go to the website, they see that...there is no one. Not a single user. 
If you're an online entrepreneur and own a dating website, then you know that one of the key components to your success is having a high number of active users. If you're not getting the numbers you need organically, then it's time to consider creating fake dating accounts.
In this article, we'll discuss the benefits and possible issues of having fake users on your site and give examples of websites that have succeeded with this strategy. We'll also discuss how to create and manage fake accounts and which tools can make this process easier for you. And, of course, we've prepared some tips as well.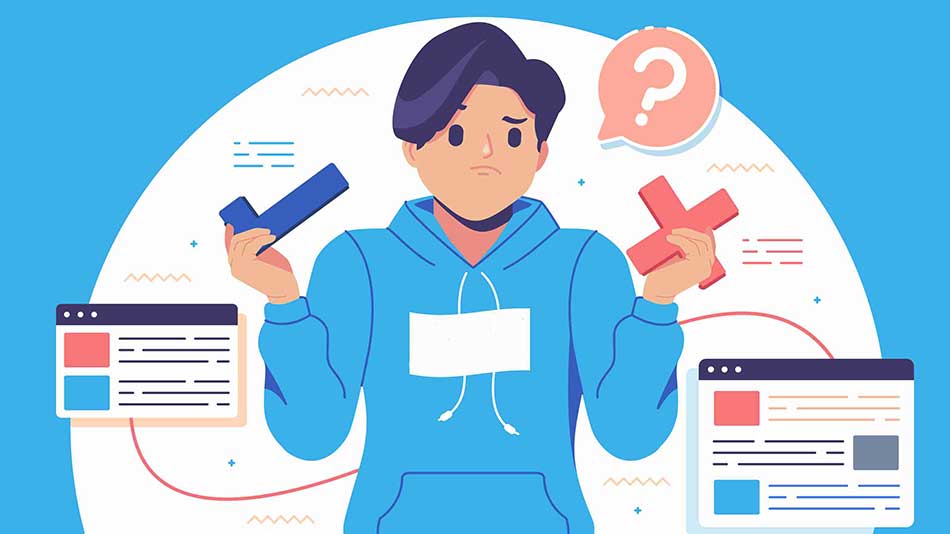 Why and when do you need to create fake accounts on your dating website?
"Fake accounts are cheating! I want a legit website!". Yes, you are right, it's not the most honorable way to boost your website activity, but if you are worried about the moral implications of this method, consider this. The "Fake It Till You Make It" online business approach is there for a reason.
To survive and succeed in this field, you've got to show even your first real visitor that your site is already bustling with life and users are just waiting to engage in chit-chat. The question was always how to achieve this quickly and affordably. And fake users could be one of the answers to this. 
Here are a couple of reasons why you need to consider using fakes on your website:
You've just started your dating website, with less than 100 daily active users. It will give your real visitors the feeling that they're not the only ones on your website and, therefore, makes them more likely to stay.
You have a gender disbalance on your website. Let's say 100 men and only 20 women. In this case, you have a risk of losing these 100 men too.
You have a gender disbalance or lack of users in certain areas. For example, you may have thousands of users, but some cities could be poorly represented, so you might equalize it artificially by adding fake accounts to the area with high demand.
You have had a site for a while, and you might have enough old users, but there has been no "fresh blood" for some time, so the "oldies" got bored and no longer visited the site. New accounts, even fakes, can raise some curiosity and, thus, the activity.
You have a credit system for chatting on your website, and you want to increase your earnings by motivating users to spend more. You can do this by initiating chats from fake accounts with real users. I will explain to you later how you can organize and manage this process efficiently.
And one more thing. Fake accounts may help you increase your ranking in search engine results pages (SERPs) by improving the amount of traffic and engagement on your website.
Do popular websites buy fake profiles?
Of course, none of the dating app giants confess that they used fakes at the beginning or at some point. With a database of a couple of million, it's unlikely that Tinder or Bumble will invest in fakes right now as they already have the activity, brand, name, and real users.
But there could have been a time when they bought fake profiles to increase their visibility and demonstrate the activity of their website from the very beginning. However, there is no legit information to confirm that.
The dark side of fake users strategy
No matter what your intentions are, if you create or buy fake accounts for your dating site, it's cheating. So before you decide do you want to deal with it or not, you need to consider the following:
If you are set to buy fake profiles, understand that you are dealing with a blackish market. There's no guarantee of what you are buying, and there's nobody to complain to should you be scammed.
Database providers will lie about the origin of those profiles. If the profiles are "real," it means they were stolen from some website. They will not know they are on your website and will complain upon finding out. This will create all sorts of legal troubles, not to mention blocking-due-to-spam issues each time your site sends a notification or mass mail. Why set up a minefield for your business right from the start?
A pretty picture with no activity is a huge red flag. So if you plan to buy fakes and store them as decoration, it's better not to do this at all.
The tips on how to use fake profiles to your advantage
Make your fakes look real. Think about how real people organize their profiles. Don't use too many professional photos in one profile as "too good to be true" pictures online are actually more of a turn-off than a turn-on. Think about the possible personality you want to create and fill in the "about me" section with descriptive details.
Don't use the same profile for every account. Copy-paste profiles don't look natural, so you have to put in some effort to make them as genuine as possible. If you struggle with creativity, use AI like Jasper to generate texts for descriptions.
Don't add 1000s of accounts at once. It's better to load dozens of users consistently than significantly boost the database at a time.
Don't buy fishy databases from unknown vendors. As I've mentioned before, you may get into trouble while dealing with black market databases. Sometimes it's less risky to create a small user base yourself than to pay unknown sellers.
Consider quality, not quantity. 100 active and legit-looking fakes with filled-in profiles is definitely better than 10000 storage of pretty "dead souls".
Chat from fake accounts with real users. Most of the time, people who arrive on a dating website have no idea what to do there. A little encouragement in the form of friendly messages from fake accounts may become an effective motivator for them to stay on your website longer and eventually become loyal.
Use the tools to manage conversations in one place. Manage and monitor your fake users with special software like Fake User Chat Console. It allows you to handle all conversations between fakes and real users in one place. You don't have to log in and out to each of your fake accounts to check the messages and write responses. Moreover, you can hire people to chat on behalf of fakes to make the experience real and interesting. It's much better than investing in a bot or autoreply software that would be easily "cracked" after an unconventıonal question or response.

Image - Interface of Fake User Chat Console 
The bottom line is that buying or creating fake accounts for your dating website is not a bad decision as long as you follow the tips mentioned above. With some creativity and a smart management system, fake users can help to boost engagement and give a much-needed activity kick to your site. However, you have to be very careful while dealing with such profiles - otherwise, you may get into trouble.